International Conference on Turbomachinery Manufacturing ICTM in Aachen/Germany was a success
Higher efficiency and lower emissions are the ultimate goals of the latest technological and manufacturing developments presented to around 240 attendees at the recent International Conference on Turbomachinery Manufacturing (ICTM). This event was the 3rd ICTM and was hosted February 25-26, 2015, by the Fraunhofer Institutes for Laser Technology ILT and for Production Technology IPT in Aachen/Germany.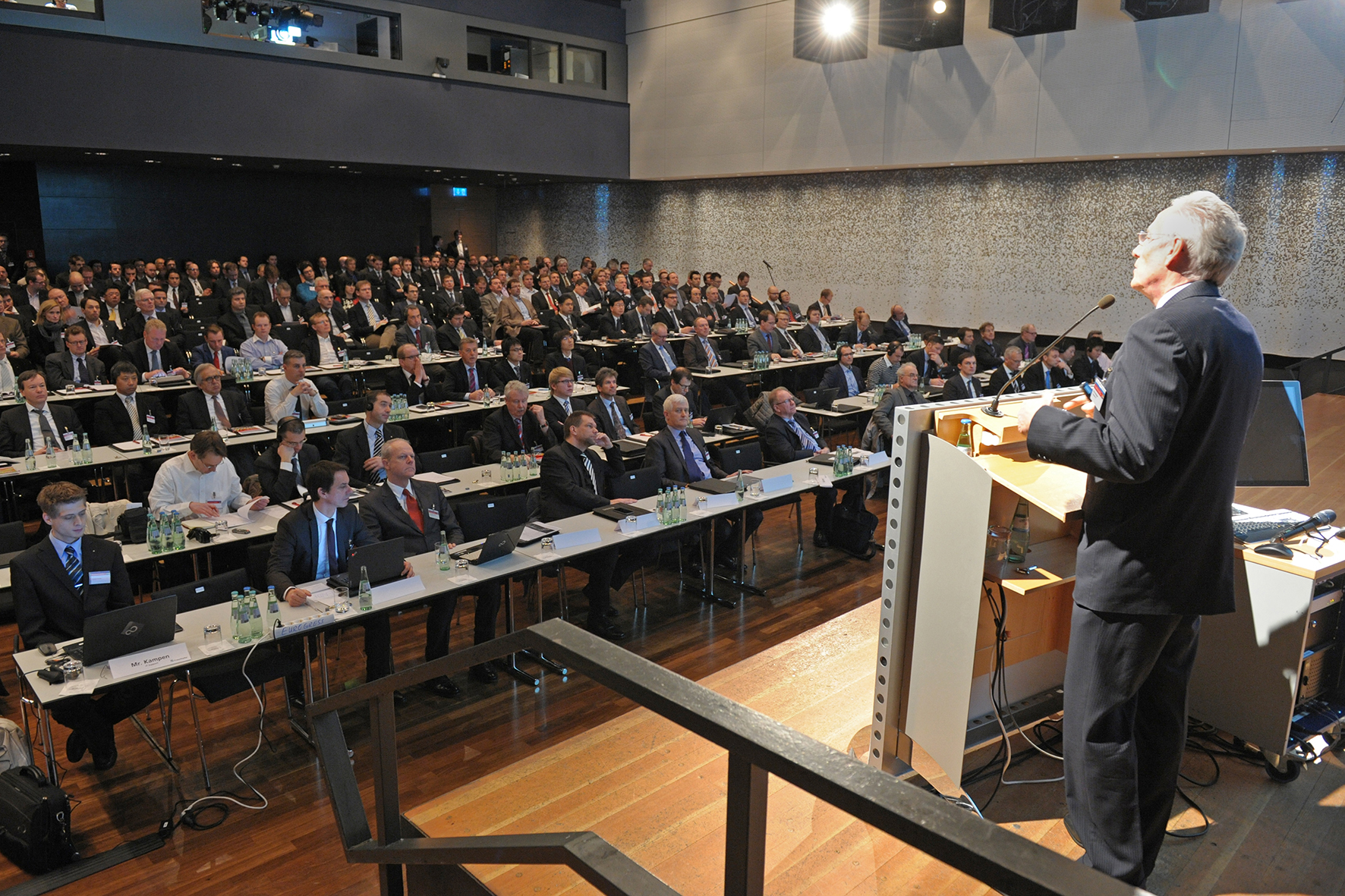 Attendees at the ICTM were treated to presentations given by top-level experts mainly from the aerospace and power generation sectors (Alstom, Pratt & Whitney, MTU Aero Engines, MAN Diesel & Turbo, Rolls-Royce Deutschland, Siemens and others), with further presentations being given by representatives of systems suppliers directly involved with implementing new advances in real-world applications as well as from the R&D organizations active at the interface between turbomachinery innovation and application (GE Global Research, Fraunhofer IPT and ILT).
All of the presentations highlighted recent advances and trends in the manufacture as well as maintenance, repair and overhaul (MRO) of turbomachinery, as used for propulsion (aircraft engines) or for power generation (gas and steam turbines). Further themes included process development and materials technology advances as well as an overview of the issues presented by these new innovations in terms of future manufacturing, MRO and life-cycle strategies.
On the manufacturing side, advances in laser additive manufacturing (LAM), laser material deposition (LMD), electro-chemical machining (ECM) and high-precision subtractive machining dominated progress in fabrication and repair technologies. These were shown to be a progressively viable option for an increasing number of turbomachinery production tasks that can utilize them, as was highlighted in a presentation by Christoph Korbmacher (MAN Diesel & Turbo SE) through the use of modern LMD technology for rapid gas turbine component repair and the concomitant prevention of colossal downtime costs. On the materials side, a growing set of tools for generation and characterization are contributing to a rapidly improving understanding of intermetallics, ceramics and hybrid materials, and thus to increased interest for their use either where weight/strength savings and/or where temperature behavior gains can be expected and are made.
Several experts additionally acknowledged the challenges and opportunities presented by these various new advances. On the one hand, 3D design, new design approaches, new manufacturing tools and advanced materials together generate a string of substantial hurdles – some as yet unknown – to their effective integration into existing or new manufacturing strategies. On the other hand, there is also a very convincing suite of advantages, as measured in terms of business efficiency, when these can be integrated successfully. Presenters from MTU Aero Engines and from Alstom in particular discussed their own experiences in the implementation of new manufacturing strategy carried out by their respective organizations.
At the end of the first day, a tour of 41 turbomachinery-relevant and leading-edge technology demonstrations at Fraunhofer IPT and ILT provided the opportunity to discuss current R&D projects and results. As the practical highlight of the ICTM, the lab tour provided valuable on-site insights into the latest technology and was more than very well received by all attendees.
The success of the ICTM event and the importance of turbomachinery as a vital long-term component of modern energy production have led to plans for a long-term strategic cooperation with industry. The Fraunhofer Cluster of Innovation AdaM (Adaptive Production for Resource Efficiency in Energy and Mobility) was launched in early 2013 as an integral portion of manufacture and MRO R&D conducted in Aachen, is funded with a total of 10 million euros and is due to run until June 2015. With its 21 industrial partners, AdaM's purpose is to channel and implement new turbomachinery concepts and component designs that enable measurable improvements in performance (reduced emissions, higher efficiency).
The path set by AdaM then forms the basis for the newly announced International Center for Turbomachinery Manufacturing (coincidentally abbreviated to ICTM, too). With additional support provided by the RWTH Aachen University, the new Center is due to commence activities in Fall of 2015 and is intended as a network and cooperation platform for R&D organizations and industry. Three membership packages will provide differing levels of access to the platform.